Packers and Movers Pimple Saudagar
Shyam Packers and Movers Pimple Saudagar is one of the leading companies in the industry which offer home shifting and office moving services. With an extensive network of vehicles, we ensure that your goods reach their destination within the scheduled time.
Shyam Packers and Movers Pimple Saudagar is a premier household shifting and commercial moving service provider in India. We provide competitive and flexible solutions to our customers that help them move their goods safely and securely. We understand the importance of offering a highly personalized service, which is why we are committed to providing you with a hassle-free relocation.
For people moving to a new house, their priority is to ensure their belongings are safe and secure. Appropriate packing is also essential to know how to pack your belongings. Shyam Packers and Movers Pimple Saudagar is a well-known name in the field of relocation. We have a team of professionals who take charge of shifting from one place to another.
With fast and secure packing and shifting of your goods, we ensure that your goods reach their destination on time without any damage. Our team of professionals provides quality services to our clients at affordable prices.
5 Key Points to Consider Before Moving Your Home
Moving is a stressful process. If you are moving, first and foremost, you have to have an excellent reason. Waiting to move until you have to move is the best way to go. Everyone wants to move to a new place with many amenities. And rightly so! It is always better to live in an area with all the facilities you need. But that doesn't happen all the time. So what should you look for in a new home before you move in? 
Here are the 5 Key Points to Consider Before Moving Your Home to get you started if you are moving.
The location of your new home should be somewhere along the same lines as your current home. This makes moving a lot easier and the least stressful for you and your family.
Before you settle for a place, you should know what amenities it has to offer. It is essential to know the kind of place you are moving into.
A safe place is a place that is free from contamination, physical threats, and people who are not trustworthy. If an area has a history of accidents and crime, it is not a good place to live in.
Utilities are a basic necessity of everyday life. It is essential to check the utilities of the area. If it has what you need, it is an excellent place to live in.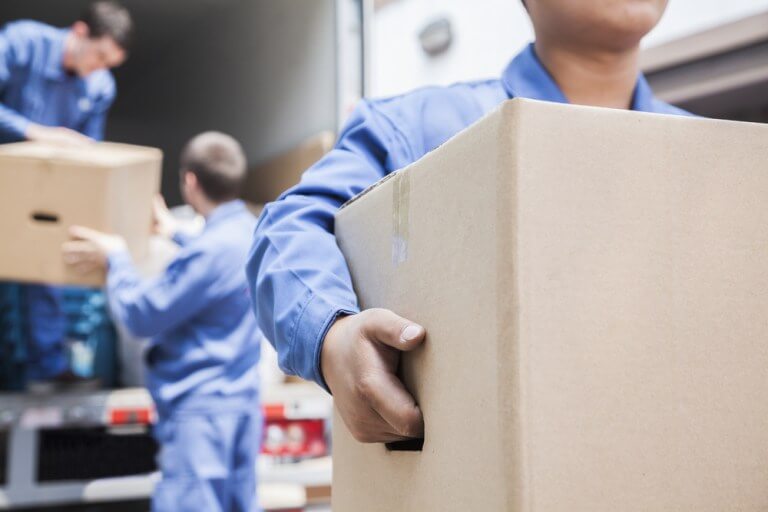 The last thing you need to consider is the cost. Living in an expensive area is not always worth it if it has no amenities to offer.
Top Services provided by Shyam Packers and Movers Pimple Saudagar
We understand how difficult and strenuous relocating can be for the people involved and all of the belongings that need to be attended to. Shyam Packers and Movers Pimple Saudagar helps you relocate to any part of the country and on a global level. We have a dedicated team to help people move across India and other parts of the world.
We work with you so that you're comfortable throughout the entire relocation process, including packing, loading, unloading your belongings, delivering your goods to where you need them to be relocated. And we also our clients in unpacking and putting away all the belongings once they get to their new location.
Shyam Packers and Movers Pimple Saudagar offer services for all types of urban transit within the country. Our trained staff allows you to rest easy knowing that your goods are in expert hands throughout the delivery process from start to finish.
Shyam Packers and Movers Pimple Sugar is one of the most effective yet affordable office shifting solutions providers in Pune.
Corporate Moving Services
One factor that makes our online business very popular is its easy reach. People eager to make their business grow can make the most of this innovative platform and effortlessly reach the target audience.
Shyam Packers and Movers Pimple Saudagar is the best and most cost-effective corporate goods relocation service in your area.
Shyam Packers and Movers Pimple Saudagar. Whether you're moving a car from Kalyan to Mumbai or Malda to Guwahati, we can help you! With our fleet of specialized vehicles, we can offer affordable car transportation services in Pimple Saudagar no matter what distance you are moving your vehicle. 
No job is too small or large for us. We've got the experience and resources to handle all moves, no matter how quick-paced or far-reaching they are! Our Pimple Saudagar-based services are known for speed, safety, and fair pricing! 
We offer a wide range of car transportation services, including express cargo service, to those in need of quick updates about their vehicle so that you won't be left hanging.
The best way to make sure your belongings arrive at their destination safely is by opting for an insurance policy during the move, and Shyam Packers and Movers gives you precisely what you need.
Warehousing and Storage Area Facility
This is when the protection of your products most counts. When one has to move away for whatever reason, it can be a distressing time, and when everything moves apart from you, it can be challenging to trust others with keeping your things safe in transit. 
But we all need help sometimes. There are so many moving and transportation companies out there who specialize in consistently offering the best service on a day-to-day basis for their clients, and Shyam Packers and Movers provides the safest and cleanest storage area for your goods.
Get a free quote by contacting us today!