Are you browsing for trusted and reasonably priced packers and movers for corporate relocation? 
There is no need to be concerned since Shyam Packers and Movers are always available in the city if this is the case. When it comes to packers and movers, we are the best name. You can get the best moving, transferring, load-carrying, unloading, and shifting services from us. We are well-known for providing prompt and dependable services. In addition, we charge fair rates to our consumers. 
Shyam packers and movers is an excellent and certified packing and moving company that provides corporate relocation services. We are a firm with a difference. We are a complete solution for your relocation and transport needs. We pride ourselves on our excellent customer service, attention to detail, and commitment to quality. 
Our primary focus at Shyam Packers and Movers is the protection of your possessions. We are well-equipped with modern tools, allowing us to ensure total security. In addition, we provide bespoke solutions that are tailored to our client's individual needs. We are well-versed in handling domestic and international shipments with over 15 years of expertise. We give our clients comprehensive relocation help in all aspects. 
We have a group of people that are passionate about their work. Customer happiness is our number one concern. Thus, we are prepared to provide the best services to our valued clients. Shyam Packers and Movers will offer you the best moving services available. Call us now for a free estimate!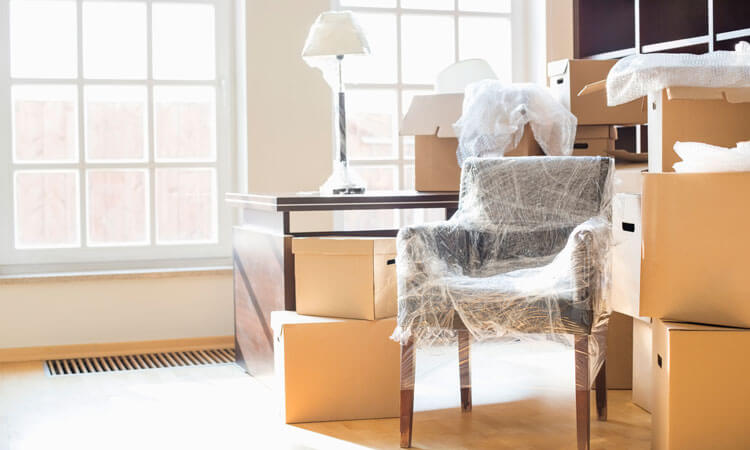 You can bet on our trustworthy packing and shifting service. Corporate relocations that are high-profile and hectic can be painful. However, they don't have to be if you employ us to perform the job correctly. We provide a wide range of experienced and reputable packing and moving business services. 
We can offer everything you need to securely relocate your workforce and office materials, whether you're relocating your company's headquarters or just a few employees. We'd be pleased to assist you with relocating to a new place; phone us to discuss your requirements, and we'll take care of the rest!
Listed below are ten reasons why you should use expert Shyam packers and movers for corporate relocation
1.   Experienced, trustworthy, and competent packers and movers.
2.   We provide a full-service relocation solution for all of your moving needs.
3.   We pack and transfer your items in the best possible way to ensure that you receive them securely.
4.   We will attentively follow your directions and give you a stress-free, excellent packing and moving solution.
5.   We pack your items with high-quality materials that are built to last.
6.   Shyam Packers and Movers have the experience, talent, and understanding to securely and carefully pack your items.
7.   We will supply you with a free moving estimate.
8.   We will do a free survey and estimate for your upcoming relocation.
9.   We will offer you a precise quote for your relocation. 
10. We will make sure that your things arrive on schedule.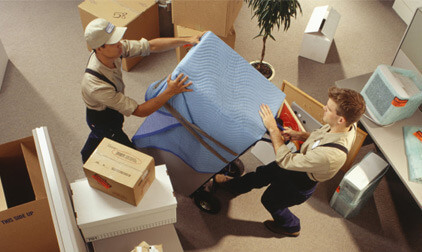 All of us may at some point need to relocate to another place. Whether it is because of a job, love, or just a lifestyle change, we often need to move from one place to another. Many of us do it on our own, but sometimes we need the help of a moving company to make the process easier.
When moving our homes, we need to hire a company with the right resources and a team that does the job efficiently. 
Our company is one such company that moves your home with care and efficiency. We ensure that your belongings reach their destination without any damage. The reason you should trust us: 
1. Safe and secure packing and transportation services offer you peace of mind and stress-free relocation.
2. An expert team of packers and movers trained in their work and equipped with all the necessary tools, technology, and resources to complete the job.
3. Attention to detail: Utmost care is taken to ensure that the goods are carefully packed, wrapped, and transported without any damage.
4. The company is committed to ensuring that your goods reach your destination on time and in the same condition as they were when handed to us.
5. Shyam Packers and Movers has a group of expert packers and movers with years of experience.
6. Our company offers you a wide range of packing and moving services to your doorstep.
7. We offer a complete range of household shifting, office shifting, car transportation, bike transportation, pet transportation, storage services, etc.
8. We provide you with complete packing and moving services at affordable prices.
Shyam Packers and Movers are your top pick for transporting your home or business. We handle all sorts of moves since we have the skills, understanding, and experience to do so. We can take any size move, whether a local action or an international transfer across continents. 
You won't be complaining about anything since they'll handle everything from adequately packing your items in boxes to transporting them on trucks. Our skilled carriers will unload anything with care once they reach their final point, ensuring nothing is harmed during travel.
Our main objective is that our customers are satisfied and happy with our services. We offer flexible moving and packing services like car transportation, packaging, and storage, office shifting, loading and unloading, storage facility, etc. 
Our workforce comprises expert people who understand how valuable your items are to you. That's why we regard each one with extreme seriousness during the journey. From beginning to end, our mission is to provide complete client pleasure.
When picking Packers and Movers, ensure that the Shyam Packers and Movers have been in business for years, consistently giving excellent service at reasonable pricing.
So contact us today!