Packers and Movers Kothrud
Welcome to Shyam Packers and Movers Kothrud
We are the most trusted and certified packers and movers company in Kothrud. Our service will give you the best experience and make you feel relaxed. Our professional team will handle your goods in the most careful way to make you feel relaxed and secure. We have been in this business for many years.
Shyam Packers and Movers Kothrud have a team of experts who are highly skilled in the field to relax about the goods moving to their new place. We will provide you with the best service. If you are relocating to Kothrud or Pune, you must select the best packing and moving services. The firm should be able to provide you with a stress-free moving experience.
Shyam Packers and Movers Kothrud is a well-known and reputable packers and movers company in Kothrud that has been in business for over a decade. We provide various relocation services like household, commercial, corporate, car, two-wheelers, international shifting, and many more. Our clients may take advantage of our low-cost packing and relocation services.
Top 9 Advantages to Contact Shyam Packers and Movers Kothrud
High-quality moving services
We pack and transport all of your household and fragile items with utmost care.
Shyam Packers and Movers Kothrud ensure that your move is handled within the stipulated time.
Our team is well trained and experienced in carrying out a safe and efficient move without damaging your goods.
Our staff handle your lighter items and ensure that they reach your destination in good shape.
We ensure that your goods are transported from your old home to the new location without any hassle.
Loading and unloading help
Shyam Packers and Movers provide you with the necessary service to load and unload the items at the new location.
Your goods are insured against any damage or loss while they are in transit.
Our company makes sure that your move is hassle-free and smooth.
Shyam Packers and Movers Kothrud offer reasonably priced services that fit your budget.
What are the essential items to pack while planning to shift?
When relocating, there are a few items that you should always pack.
1. Drugs and treatments – Don't forget to carry your medications and other necessities.
2. Clothes – Pack adequate clothing for the trip as well as the time you will be living in your new house.
3. Documents/Paperworks – Don't forget to bring your vital records, such as your passport, security number, identity document, and so forth.
4. Hygiene products – Bring your toiletries and other basics with you to continue to use them.
5. Kits and equipment – Pack any appliances you require in your new house.
6. Assets – Securely pack your gold, cash, and many other valuables.
7. Nutrition – Bring sufficient foodstuff for the travel and the time you will spend at your new house.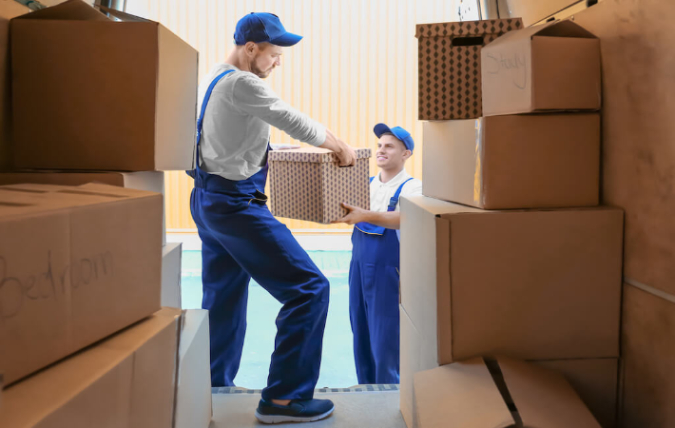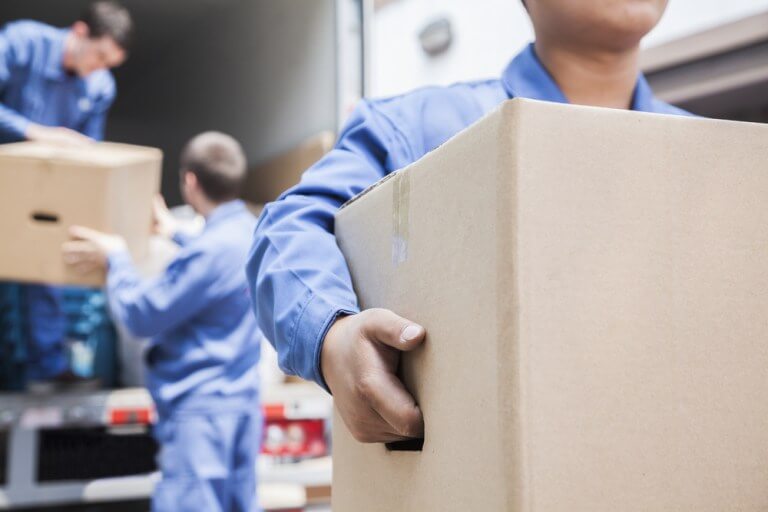 People are very skeptical when hiring a company for relocation jobs due to many scams. Shaym Packers and Movers Kothrud has given your answers to your every doubt and fear. Here are a few questions that might come to your mind in case of doubt.
1. Why should people hire us for packing and moving services?
Ans: Since we began, we have always thought that customer satisfaction is the key to the company's growth. We strive to provide the best moving experience for our customers. We want to be the first choice to moving customers, so customer service is our priority.
Shyam Packers and Movers Kothrud's team is skilled and punctual and will treat your belongings with care and respect. We have the most competitive rates around to fit into almost any budget.
2. What are some of the services you offer?
Ans: We offer a wide range of moving and transportation services, including our packers and movers, in addition to long-distance and international moving services, packing and unpacking services, specialty, and antique moving services, moving supplies, vehicle shipping, and auto transport services, self-storage facilities and auto-related services.
3. What are some of the factors you take into account when packing/moving your client's stuff?
Ans: The most important factor is to keep the item safe and secure. If we are packing your items in a 20ft shipping container, we use bubble wrap to protect the item from bangs boxes to protect the delicate items from the weight of items above it. We also check the airtightness of your items with a vacuum machine.
The second most important factor is to keep your items dry. We use plastic sheeting to protect your items from water. If you have valuable antique items, we use conservators to pack them. We also have packers and movers globally who pack the items into boxes, so the movers don't break the thing during the move.
The third most important factor is to make sure the items are easy to find and identify. We place identification labels on top of the items or the boxes. We also make sure that we have the correct paperwork to facilitate the customs clearance if you are moving to another country.
4. What do you charge for your services, and how do you arrive at those prices?
Ans: The prices are affordable because of the quality work that we offer. Quality service is not something that can be taken for granted. 
5. How did you acquire all the skills and experience required to do this job?
Ans: From years of experience and training, we have exhaled in the field of packing and moving. Our company is the most reputed and trustworthy in the area due to our customer service.
6. Do you have any professional certifications that you can show us?
Ans: Yes, we are certified and have proper documentation to prove it. 
We have quite a group of skilled workers trained in dealing with various situations that may occur during relocations.
Shyam Packers and Movers Kothrud have developed an impeccable track record of delivering the best packing and moving services to our customers with the best staff working for us. Our staff of dedicated movers and packers are available at all times to help out our valued customers and assist them in moving or packing their household goods. We take pride in how hard we work and the rates we offer.
Please don't wait; contact us today and get a free quotation from us now!